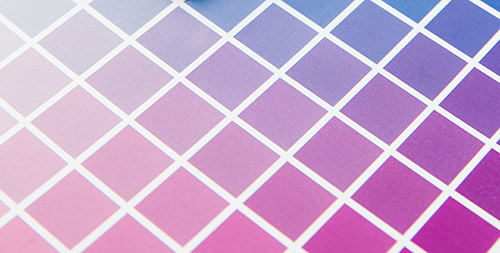 Taking a Look at Billboard Vinyl Printing
›
---
Do you have questions about billboard vinyl printing? Well, you have come to the right place because here at BillboardsIn we have the answers you're looking for. If you haven't already, check out our blog post titled What Are Billboards Made Out Of for more information. Most of the traditional billboards today are printed on vinyl. Due to vinyl being strong, durable, and waterproof, it is a great material to advertise your message to the perfect audience. Let's take a look at billboard vinyl printing today!
What is Vinyl?
Vinyl is a man-made material consisting of plastic, ethylene, and chlorine (PVC). Vinyl is low priced and can be produced into many different shapes and sizes allowing it to be used in toys, medical equipment, construction materials, and most importantly, billboards of course. The billboard design itself, however, is printed on the vinyl material separately.
Printing Process
Vinyl billboards are digitally printed on using large specialized printers. The printers often use durable inks that help protect the billboard from water, sunlight, and harsh weather. A vinyl billboard has an average lifespan of three-to-five years before it starts deteriorating but in most cases, they are only used for a couple of months. Though digital printing is the most common method, some other methods include screenprinting, vinyl adhesive lettering, and even painting (not used much due to more efficient methods). Some digital printers are even capable of printing around 3000 square feet per hour. 
Finishing Touches
After the vinyl has been printed on, the hems are made by folding over the vinyl creating a thicker layer that borders the edges. Small metal rings called grommets are fixed to the hems of the billboard that allow it to be secured using rope, clips, or cords. In some cases, the billboards are finished with pole pockets that allow a pole to slide in and this helps the billboard be hung, or sometimes weighted at the bottom so the vinyl does not blow in the wind.
Display
After the billboard vinyl printing process is complete there is only one step left. The billboard is ready to be placed in a prime location that will attract customers to your business. An installation crew will stretch your vinyl poster onto the billboard frame at the location you chose and it will be secured down to ensure it doesn't wrinkle or blow in the wind. Now that your marketing campaign is up and running, be prepared to reap the benefits of billboard advertising. 
---
Now that you know the billboard vinyl printing process, put it to the test by contacting BillboardsIn to begin your billboard ad campaign!