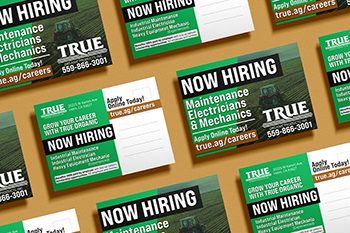 Direct Mail Advertising
›
---
We're regularly rolling out exciting new advertising formats so you can build a highly customized campaign to fit your goals. One of our most recent additions is direct mail advertising; this format allows you to advertise to a broad customer base from the comfort of their home. 
What are direct mail ads?
Direct mail ads are just like they sound: physical pieces of mail sent to recipients that fit your location and demographic specifications. We can work with you to determine the most lucrative groups to advertise to, as well as work with you on ad design and production. Direct mail postcards are 8.5″w x 6″h in size and are both full-color and double sided. Once we ship out your ads, we will provide you with tracking and delivery status (upon request, we can also provide the addresses where your ads will be sent as well).
Why should I choose direct mail ads?
Direct mail ads offer a wide range of benefits that may be perfect for your business, one of those being how highly customizable they are. We can narrow down your demographics by age, gender, home value, credit score, religion, and more. We can also work with you to build a campaign that fits your financial needs—check out our calculator to see the amount of impressions you can receive for your desired budget.
To sum everything up…
We're here to help you build a stunning advertising campaign (using direct mail ads, one of our other ad formats, or a combo of both!)—head on over to BillboardsIn today to get started!