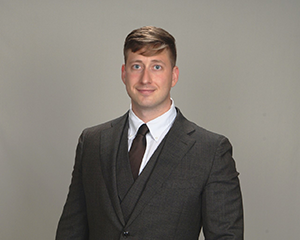 Client Spotlight: Schisani Law Firm
›
---
Attorney Christoper J. Schisani is on a mission to protect and give power back to the citizens of Florida. This is the story of Schisani Law Firm, and the ambitious dream behind its creation.
Background
Schisani was born in Hoboken, New Jersey before moving to Naples, Florida with his family. He began his law journey at the Barry University School of Law. 
Being in the law business can be very lucrative, and your renown will spread across the community. For Schisani, it's more than that though. It all goes back to the clients and their personal stories. Being a prosecutor for about a year, Schisani decided to forge his own path by creating his own firm. 
On October 11, 2021, just a day before his 31st birthday, Schisani's law firm came into being when he filed the business with the state of Florida. To this day, Schisani is still in amazement that he actually started his own firm.  
Fighting for the Little Guy
Schisani specializes in criminal defense, but he also handles injunctions, victims' rights representation, and traffic tickets. His personal mission is to be an advocate for people who are marginalized and oppressed by police misconduct. Schisani notes that not all law enforcement and government officials are bad, but even with the presence of some bad elements, it's reason enough to stand up for the people of Florida.
In addition, Schisani has seen prosecutors push their own agendas and have inflated egos of themselves. Because of this, it's important to be a firm defender of his clients. When you're going up against prosecutors like that, you need Schisani and his team to be standing with you. 
"My clients are not just another case file," Schisani said. "I genuinely care about my clients and their future."
A core tenet of the law firm is to provide clients with exceptional value and care. This belief was born from the shortcomings of other law firms that Schisani observed. Just because you're paying the high price tag for a lawyer, that does not mean that specific person will be working solely on your case. From Schisani's experience, the client's case is often transferred to a lower-level attorney. 
"This does not mean that the other attorney is not competent or unable to successfully work the case; it just means you are not getting who you are paying your hard-earned money for."
In contrast to this, Schisani takes a personal approach to every case that comes through the office.
"I go through all the discovery, attend the court appearances, confer with opposing counsel, and I am in constant contact with my clients," Schisani said. "All my clients have my personal cell phone number, so they have a lot of access to me."
Ultimately, if a person is having to seek the counsel of an attorney, then it's usually a serious situation that involves anxiety and stress. When someone is dealing with those emotions, they need somebody in their corner who's going to champion them, and that's exactly what Schisani and his crew do every day.
"Being accused of a crime can bring on a lot of stress, anxiety, and uncertainty," Schisani said. "My goal is to take some of those negative feelings away and alleviate the difficult time they are going through."
His collaboration with BillboardsIn is the first major marketing move that he's done. Before this, Schisani's outreach was limited to social media posts on Facebook and Instagram, and many new clients are referrals from previous ones.  
Despite the business only starting several months ago, things are looking up for Schisani and his firm. "I truly believe in myself; I think we are all capable of accomplishing anything we want in life if we work hard, believe in ourselves, and keep moving forward when we are knocked down, regardless of the circumstance."