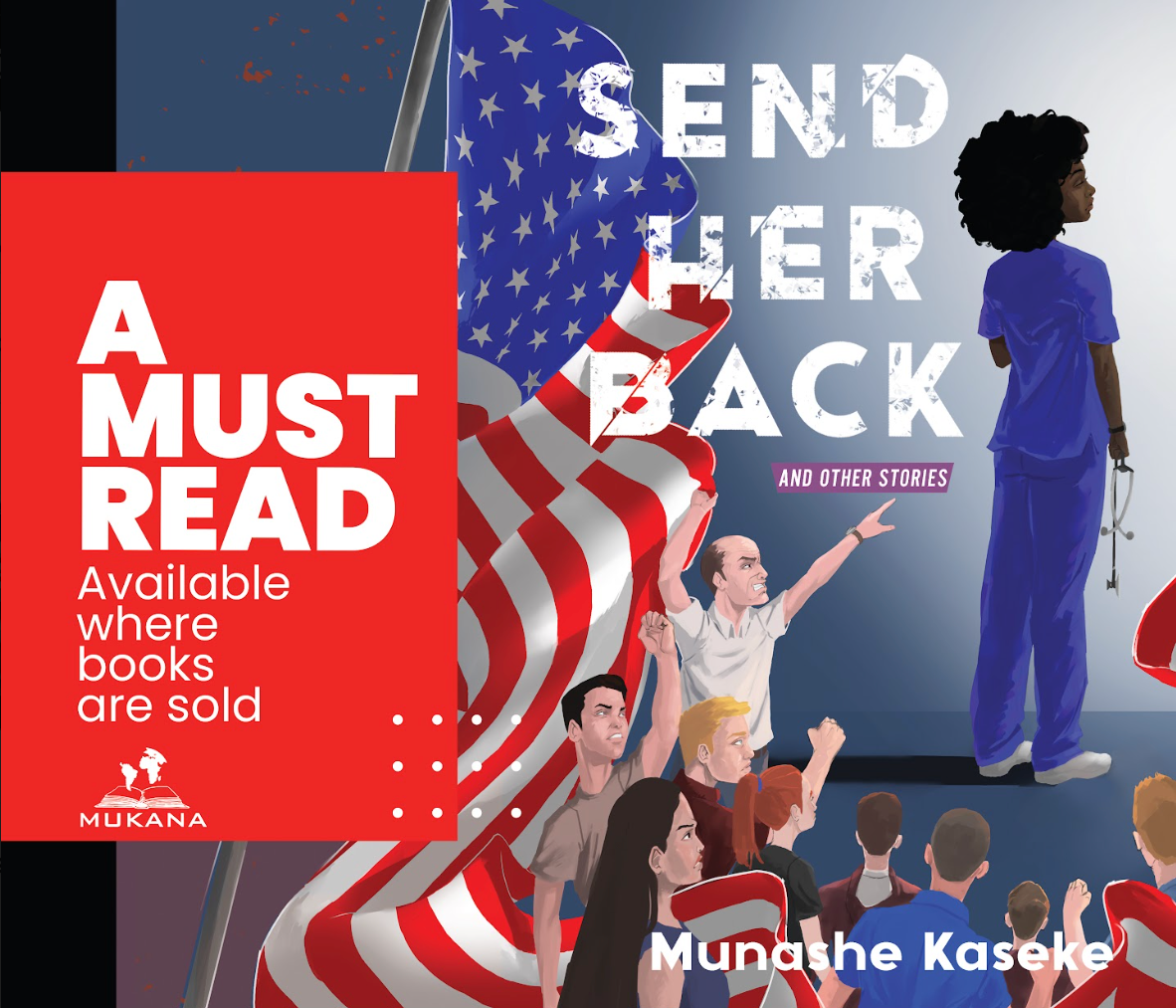 Client Spotlight: Munashe Kaseke – Send Her Back and Other Stories
›
---
Send Her Back and Other Stories is a collection of multicultural fiction short stories written by Munashe Kaseke and will be released later this month, on July 25. 
Capturing the experience of the immigrant black woman in the United States, Send Her Back and Other Stories tells the stories of complicated Zimbabwean female protagonists as they deal with their identities, handle their identities, microaggressions, and sexism. 
An excerpt from the back cover reads: 
"… These are not only stories of overcoming, they're also marked by characters who've risen to the top of their professional fields, seized the American dream, and who travel the world in glee. Kaseke peels back on the inner wranglings of characters caught between two worlds be it by stories of dating outside one's culture and race or failing to assimilate upon returning home after spending time abroad."
Kasake's inspiration stemmed from seeing a clip back in July 2019 of a mostly white crowd chanting "send her back" to congresswoman Ilhan Omar at a president's rally. "And as a black woman, also an African immigrant, I remember feeling defeated, hopeless, and even hated, despite being a permanent resident and an accomplished immigrant contributing meaningfully to society," she said. 
A few months later in November, after being overwhelmed with her life, Kaseke ended up quitting her job and purchasing a one-way ticket to Cape Town, South Africa.
"At the time, I don't think I realized the impact the political climate had on me," she said. "I blamed my 'stressed state' only on my job." 
After Cape Town, she spent over a month back home in Zimbabwe and then a few more months traveling the world via one-way tickets.
"It was during this time that I wrote most of the stories in this collection," she said. "I wrote as a means to process the shifting world around me."
Kaseke hopes that readers who identify as women, immigrants, or people of color feel seen in her collection. "And I hope those who do not identify with one or more of these become more empathetic as a result of reading this collection."
Send Her Back and Other Stories will be available at independent bookstores, Barnes & Noble, Amazon, and Audible. You can also find Kaseke at her website.