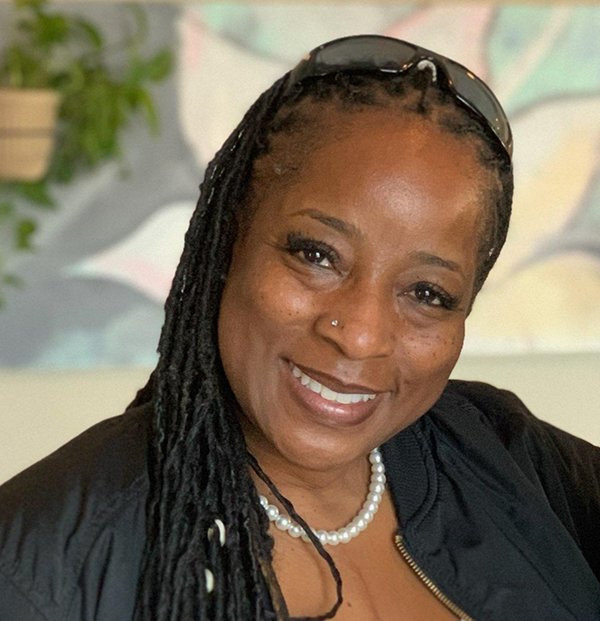 Client Spotlight: JN Notary & Professional Services
›
---
Since February 2021, Jacqueline Marie Norris, M.A.Ed, has been providing notary services to those in the Bayview area through JN Notary & Professional Services. They are the only minority female owned notary and professional service in the area, and provide a space that seniors and other community members can feel safe and supported when receiving professional services. 
When businesses were affected due to the COVID-19 Pandemic, she noticed that essential needs of the community weren't being met, and that although businesses' needs were slowing down, personal needs were seemingly increasing.  
"With the support of my family, I enrolled in all the necessary courses and successfully passed exams to become a California Notary Public," Norris said.
"Our overall mission is to provide exceptional notarial services when and where it is requested, which is verified by our A Ranking on BBB as well as our 5 star reviews on Google and Yelp," she said. "Clients can schedule onsite service at one of our two safe, clean, comfortable, and convenient San Francisco locations. Our goal is to meet the need!" 
The majority of their clients are seniors and business professionals, but they also service local contractors, funeral homes, insurance companies, tax professionals, and even the general population. They provide notary services related to wills, trusts, bid packages, payment waivers, birth certificate requests, DMV documents, POAs, personal affidavits, and more. 
"I truly plan to impact lives and make a difference in all surrounding communities, not just the Bayview [area] by educating clients on issues such as the importance of literacy, wills, estate planning, youth empowerment, health & wellness, and financial security," Norris said.
An aspect that makes JN Notary & Professional Services unique is that they have a specific safe place to offer each client a personalized experience, creating moments of "peace, clarity, and comfort." They are also mobile, and are able to meet clients at their home or other locations, like hospitals, funeral homes, and offices. 
Norris said they are flexible, confidential, don't have appointment time restrictions, and have and express compassion when servicing clients. 
"However, we pay special attention to our senior clients, and we are very detailed and intentionally informative when assisting them with services as we understand their limitations, heath conditions and emotional challenges due to age," she said. 
Norris was raised by her grandparents, making her conditioned to care for her elders. When she became a business owner, she vowed to set senior needs as a priority, striving to offer a peaceful environment and sense of security. 
"We have an opportunity to be the change that we want to see and when clients step into our offices the response is always the same: 'wow, this is so welcoming and calming,'" she said. "That means a lot to me, as I pride myself on providing good service but also offering moments of peace in our chaotic society for each person seeking or utilizing our services." 
"By offering personal services such as notary and senior assistance, we believe we can effectively … have a positive impact on the condition of the community and its various members," Norris said. 
JN Notary & Professional Services can be found at their website, Norris can be found at her website, and her non-profit can be found here. 
She is also the author of Impacting lives and Making a Difference; My Prayers Have the Power to Make a Difference; Rejuvenation of Mind, Body and Soul for Teens; On Sunday Morning; and Making time for Self, all of which can be found on her website.