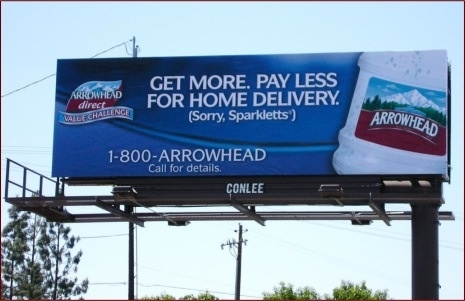 Who Prints Billboards?
›
---
As you drive or walk past giant advertisements, you are probably wondering, who prints billboards? How do these huge posters get printed and put up overnight? Printing is a key part of billboard production. Billboard images need to be vibrant and clear. Getting the perfect billboard comes down to the printing process. Today, we are going to take a look at who prints billboards and how they are printed!
Materials
Vinyl: The most common material for billboards. This material is water resistant, anti-mildew, anti-UV, and flame retardant. Vinyl resists fading and results in vibrant printing.
Solvent-Based Ink: Provides fast drying times and sticks to difficult surfaces. This ink gives the billboard a high contrast and clear image.
Latex Ink: Stated to be fully dry when material leaves the printer. This ink is also more environmentally friendly.
UV Curable Ink: Cures immediately upon exposure to ultraviolet light which allows immediate lamination of material with no odor.
Offset Lithography: An inked image is transferred (or offset) from the printing surface to a rubber blanket and then to the vinyl.
Wide-Format Printer: The image is created by small droplets of ink that are propelled from the nozzles of one or more print heads.
Printing Process
Once the design for a billboard is finalized, it can be printed at full scale. Billboards can be printed using offset lithography. This method uses a metal printing plate which contains the image of the billboard. Templates for each ink type, cyan, magenta, yellow and black (CMYK) must be prepared. Typically, black gets printed first, followed by yellow, then cyan and magenta. The inked image is transferred from the plate to a rubber blanket and then to the vinyl.
With advancing technology, billboards are more commonly printed with wide format printers. They use a print roll that is between 18 and 100 feet wide, anything larger is considered a grand format. These printers use large-scale nozzles to administer the ink directly to the vinyl. The billboards produced are vivid images using the CMYK color combination. Wide-format printers have photorealistic print quality with high productivity.
After the billboard is printed and the ink is dry, the vinyl is laminated. Laminating film is applied to the front of the vinyl and an adhesive applied to the back. This process allows the billboard to be mounted on a rigid surface.
Now that you know all about the printing process and who prints billboards, check out BillboardsIn to get your outdoor advertising campaign started!