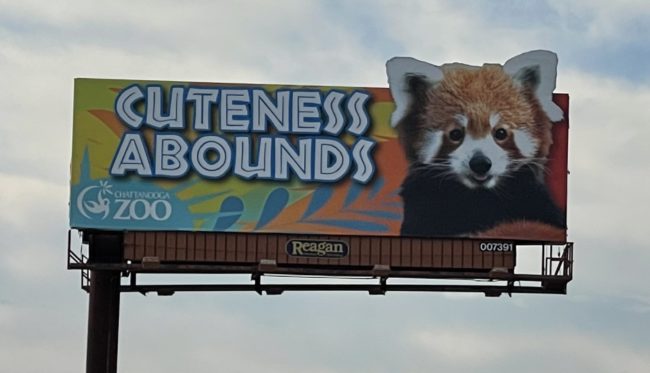 Making the Most of your ROI
›
---
In 2023, social media and other digital advertising methods seem to be the most effective because consumers carry your ads around with them. However, with the increasing prevalence of ad-blockers and the oversaturation of the digital marketing realm, possible customers are not paying attention to the ads in front of them. This is a major benefit of outdoor advertising, such as billboards.
No business wants to waste resources, and keeping your ROI (Return on Investment) rate at a profitable level is extremely important. Customers cannot block your billboard from their vision, giving out-of-home advertising the edge in marketing ROI. This article will discuss five tips to making the most out of your billboards ROI. 
Consider the Costs
When purchasing advertising for your product or business, cost is incredibly important, especially if you are a newer company. In order to have a good ROI, the cost of the billboard and other expenses must not outweigh your revenue.
When sitting down to budget for your billboard, make sure you are being reasonable in expectations for profits. This will allow you to determine how much money you think you can make for the period of time that your billboard is up—don't sell your business short, but be realistic. Utilize these considerations when picking a billboard to advertise on.
Pick a Busy Location
Once you've budgeted, choosing where to advertise can have a huge impact on the number of potential customers you are reaching. High traffic areas, such as cities or highways, allow you to increase your ad's impressions significantly more than putting it in a location without a lot of foot or road traffic. While these locations will contribute to higher costs, they will also bring in more profits.
Consider your Audience
Using your advertisement to connect with the viewers who will see your billboard will not only result in more meaningful impressions, but more overall profit. Whether it's relating to the city itself, a sports team, or something else entirely, knowing your audience and using that to your advantage is a great way to increase your billboard's ROI. 
Make an Impact with Design
As with all marketing, the way that you present your product or service matters. Bad designs can kill potential customers' interest in your business. Your design should be representative of your brand, while remianing simple, clear, and cohesive. It is easy to get lost in colors, fonts and photographs, but it is important to coordinate each element of your design with the other elements.
Interactive Billboards are on the Rise
Today's technology allows your billboard to make impacts like never before, and customers are far more likely to engage with your business if they have a meaningful connection with your advertisement. Thanks to interactive elements, such as QR codes, web links, and more, audiences can interact with your advertisement in ways they previously could not, all but ensuring they'll remember your brand.
BillboardsIn wants to make sure your business' billboard is getting you the best ROI possible by helping you make intentional and beneficial choices. From location to design, BillboardsIn can help your business flourish.