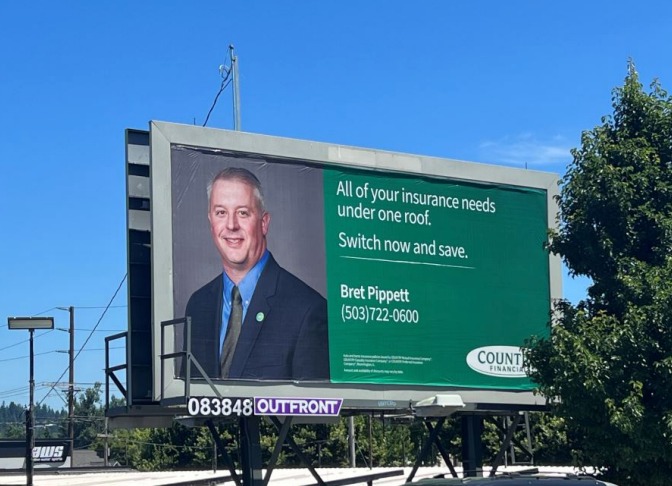 Billboards for Public Figures
›
---
Whether you are trying to find your footing in a tumultuous political landscape or you are an active community group, making sure that people in your area know who you are is vital. Social media campaigns can be a great way to start, but the skippable, blockable nature of these ads allows for many to ignore your advertisement.
This is where out-of-home (OOH) advertising comes in—putting your name, face and information on a billboard, bus, street furniture, or another OOH format can be a great way to make sure locals know exactly who you are. 
Consider Your Message
When people pass by a billboard, they take in the information in front of them very quickly. This is why it is vital to have a clear and concise message about who you are and what you believe in. Whether you're a political candidate, an active community group, or a local presence in the area, you should be able to justify your OOH ad's presence by ensuring it is spreading the message you intended for it to spread quickly and effectively. 
Utilize Design to Show Who You Are
Billboards and other OOH advertisements need to have an eye-catching design to draw audience's attention to them. In creating a design—through choice of color, font, formatting, etc.—you are not only putting out an advertisement, you are telling a story about who you are and what your priorities might be. Creating a design for maximum impact also helps to garner more overall impressions and makes your advertisement even more memorable to the local community.
Location is Key
Determine the ultimate goal of your billboard. Is it to get people to vote for you in an upcoming election? To celebrate an achievement? To spread the message about something you believe is important? Once you have figured out your goal, think deeply about who the right group of people to see the OOH ad is. Perhaps you choose a specific ward of your city's voting bloc, or a high-traffic area on a busy highway to ensure as many people as possible see your ad. Each possibility changes the influence your billboard may have on the local community. 
BillboardsIn can help you create the perfect out-of-home advertising campaign today, tailored to your specific goals and needs. From design help to choosing a location, the BillboardsIn team is perfect for public figures looking to spread their message to the community.