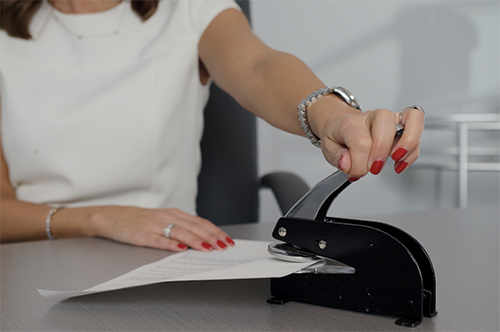 Billboards for Notaries
›
---
There are a few challenges present in in the notary industry such as a high level of competition and a keeping up with the specified appearance standards and guidelines of the notary business. If you are in the notary industry looking to advertise your services, executing a high-quality billboard campaign will help you stand out from your competitors. Moreover, you will draw more customers to your business by designing unique billboards that also meet the appearances standards for the industry. This article will give you tips on best practices for advertising on billboards for your notary business.
Notaries are public officials appointed who serve as a witness to the signing of legal documents. The types of documents where the services of a notary are needed are real estate deeds, affidavits, bills of sale, wills, or other important transactional documents. Notaries are primarily needed to deter fraud and establish that the signer understands what documents are signing and that they are willing a participant.
The notary business expects continued growth as indicated by industry trends. According to Notarize, Americans have 1.25 billion documents notarized per year. Additionally, in 2021 the notary and paralegal industry sales were $7.2 billion and grew more than 9% annually for the past three years. 
Keep Your Message Short
With cars moving past billboards so quickly, you will run the risk of people not bothering to read your billboard if you have too many details. It is essential that you keep your billboard message short and sweet, focusing on The only including your business name, telephone number, and website. Include your first and last name if you own your notary business and are booking clients. 
Focus on Readability
There are endless amounts of options for advertisers when it comes to typography. With so many unique fonts, it can be difficult to choose just one. However, what's most important is that people can see your message from a long distance. Hence, choose fonts that are sans serif and use contrasting colors to keep your text legible.
Include a Professional Photo of Yourself
If you are running your own notary business, having a photo of yourself on a billboard will give customers an idea of who you are making your brand more approachable. Make sure that your photo is high resolution and that you wear formal business attire to give off a polished and professional impression.
If you are looking to establish your notary business brand and are looking for ad space, you can start by making a campaign on BillboardsIn. We can help you find the perfect location and even help you design your ad!
You can also find us on Facebook, Instagram, or LinkedIn for more information.