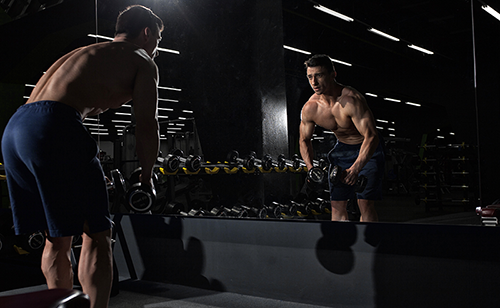 Billboards For Gyms
›
---
Utilizing billboards for gyms has been a staple of gym advertising for many years. Gyms are very popular and they will always be useful due to the fact that they help people stay healthy, strong and active in their daily lives. Billboards work well for gyms because they are primarily location-based businesses. A majority of people choose what gym to go to based on its proximity to school, work, or home. Keeping this in mind, a clever message promoting deals and discounts aimed toward your target audience will increase your memberships. Today we are going to work out some of the advantages of using billboards for gyms.
Proximity
Would you drive an hour or more to go workout every day? We wouldn't either. This is one of the reasons gyms use billboard ads so often. Gym owners are aware that a majority of the members live, work, or go to school within just a couple minutes of their gym. This helps when deciding where to place a billboard. Placing your gym billboard within a 5-mile radius of your gym will have the largest impact on getting members that continually visit your gym.
Audience
If your gym is looking to place a billboard ad along the roadway it is important that you are targetting the correct audience. For example; a gym like Muscle Beach in California would not advertise their exceptional treadmills. They are going to show off members like Arnold Schwarzenegger, Lou Ferrigno, and the many other famous bodybuilders that have called it home. Planet Fitness, on the other hand, advertises themselves as judgment-free and casual, to attract new gymgoers or people that may feel intimidated by other gyms. When deciding what you want your gym's billboard ad to look like, make sure you keep your target audience in mind.
Promotions and Discounts
Billboard advertising works great for promoting discounts and other new features at your gym. Advertising things such as limited time promotions, new equipment, or a referral program are all ways to take advantage of billboards for gyms. Messages like these create a sense of urgency among potential customers and this can prompt them to make the decision to join your gym before missing out on the special deals at hand.
---
Now that you have a stronger grasp on why billboards for gyms work successfully, you can visit BillboardsIn to begin your billboard advertising campaign today!