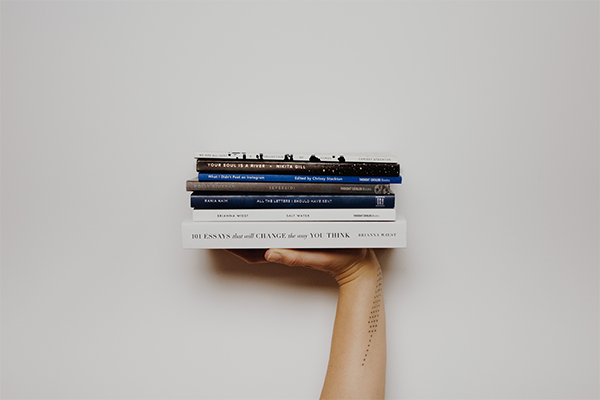 Advertising for Authors
›
---
Promoting a new book can be difficult, thanks to an abundance of advertising competition from book publishers and other independent authors. With so many options, how do you find a way to stand out?
Billboard advertising is an excellent option as it has the highest reach amongst all out-of-home advertising types in the U.S. According to a recent study, approximately 80% of the American population stated that they noticed a billboard ad. Whether you are using traditional or digital billboards, they are both effective marketing tools to reach your target audience. 
Creating Awareness
For authors who are just starting out, getting your book out to the public and creating awareness is key. Whether it is a novel, short story, biography, memoir, poetry collection, or nonfiction book, your potential readers will need to know about your latest work before they choose to pick it up or buy it online. Having your new book cover expanded on a large billboard for people to see on their daily commute is a great way to garner interest from potential readers. Additionally, billboards are perfect for announcing your latest book signing or tour stops in specific cities. 
Boost Website Traffic
Billboards drive traffic to physical bookstores, but they can also be used to bring more people to your site. Moreover, they are a great opportunity to direct traffic to your website or blog to learn more about your brand and your work. Making sure you've featured your new book in your website header and providing a quick and convenient way for people to purchase or download your book will optimize your new influx of website traffic.
Cost-Effective
Staying within your advertising budget is important, especially as an independent author. Billboards offer many advertising opportunities and are flexible for any advertising budget. Though costs can vary depending on location, they can be very affordable. Having several options to choose from with outdoor ad formats such as bus, bench, taxi, and subway ads makes sure that your book campaigns are tailored specifically to you.
Reach
When a billboard or out-of-home format is placed in an area with high traffic such as a downtown area or public part, it has extensive reach.
Consider including outdoor ads in your marketing strategy as a great way to complement and increase your reach. For independent authors, billboards are a great addition to your digital campaigns, as they work with your digital promotions to establish a strong brand presence on and off-line. 
—
Ready to start your promoting your book campaign? BillboardsIn provides you with top ad spaces on billboards and outdoor ads to build your dream book promotion campaign. We can help you find the perfect location and even help you design your ad!
You can also find us on Facebook, Instagram, or LinkedIn for more information.