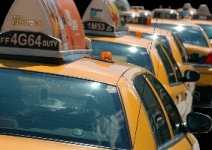 Taxi Advertising
›
---
With similar benefits to bus advertising, taxi advertising is an effective way, for big and small businesses alike, to promote their brand, services, or products. Since taxis drive around in crowded cities, your advertisement will widen your audience reach and target diverse groups of people. Not to mention, cabs drive in slow-moving traffic which gives ample time for city-goers to absorb your eye-level ad. On top of that, cost-effectiveness is a huge perk to taxi advertising because of its low cost per impressions. Below are some of the options taxi advertising has to offer!
---
Trunk Advertising

This type of advertising is placed on the trunk of taxis and is typically static. Their convenient location makes them highly visible to drivers, passengers, and pedestrians, especially in stop-and-go traffic!
---
Taxi Top Advertising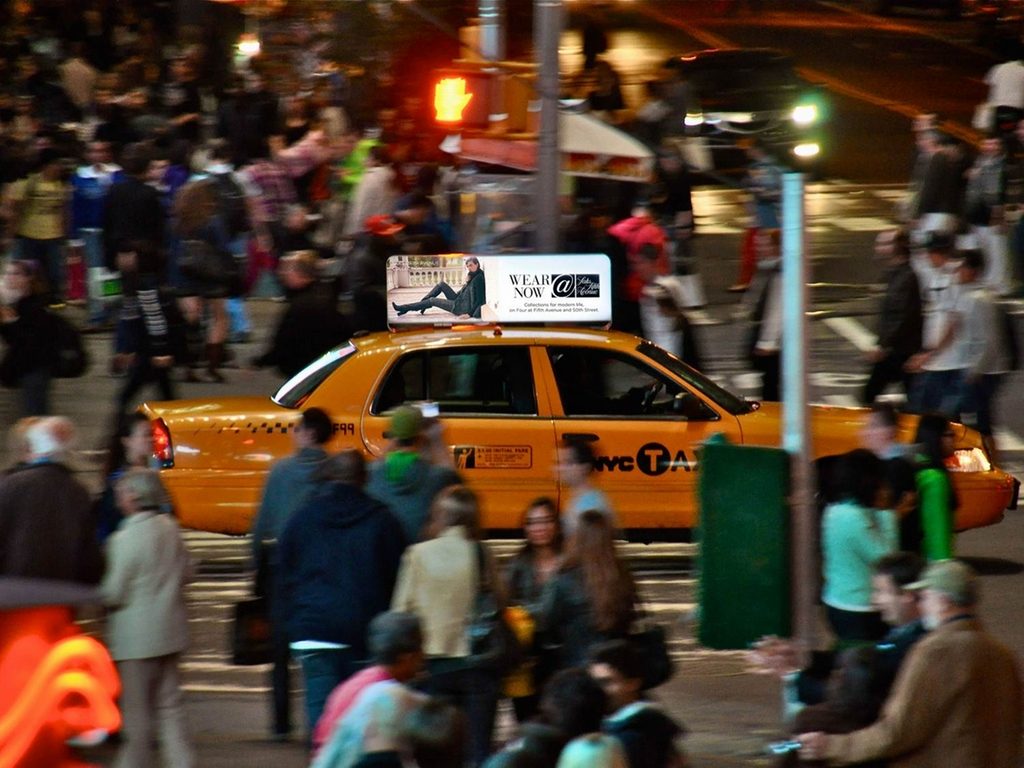 Taxi top advertising is highly impactful because of their eye-level location on the rooftop of taxis. It offers a wide variety of options to fit your budget like static or digital displays. With backlit signage, your top taxi ad is illuminated and can be seen at all hours of the day. New technology has also allowed taxi top ads to be more creative than ever with custom 3D tops and digital smart tops. Taxi top ads provide a unique and easy way to get noticed in populated cities.
---
Wrap Advertising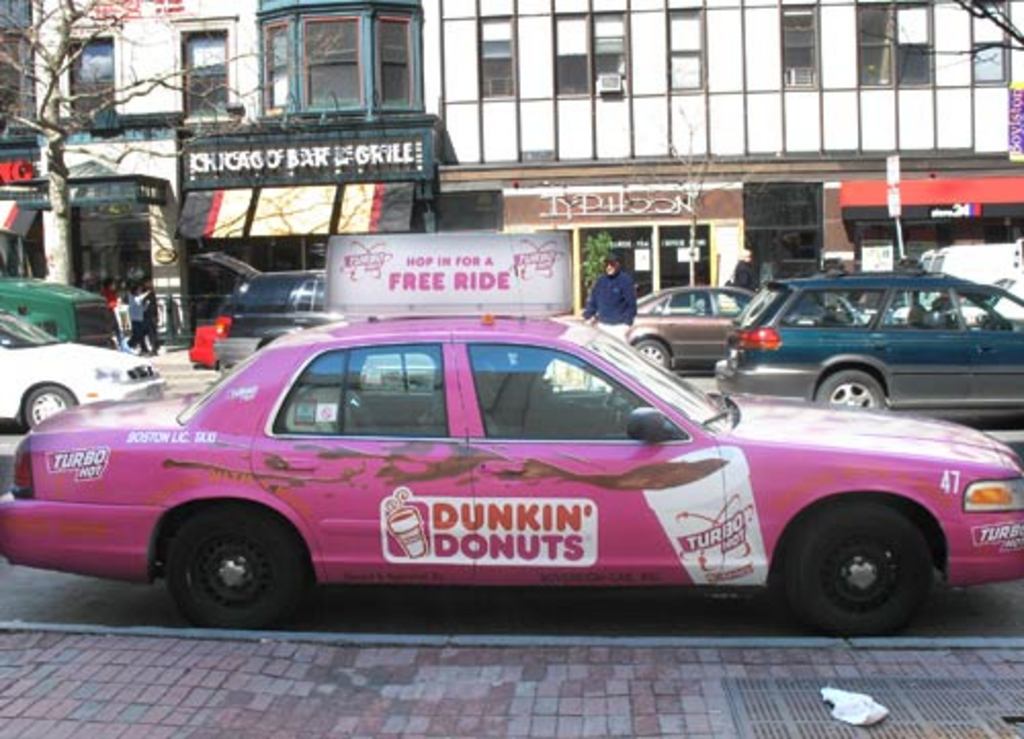 Wrap advertising allows you to wrap one side or an entire taxi cab in your display. Given 75% of North American cars are neutrally-colored, your bold and bright-colored wrap is easily going to jump out amongst a sea of cars.
---
Inside Taxi Advertising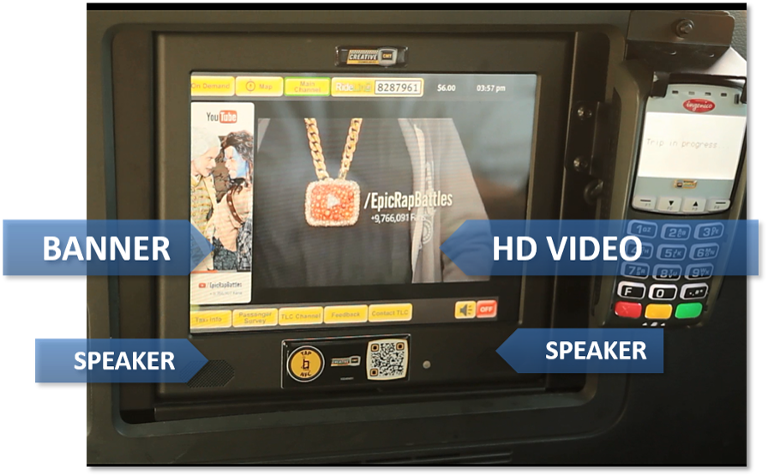 This type of advertising includes all the ads placed inside the actual taxi with the passengers. This means your ad has the benefit of directly engaging passengers during their ride time.
Common forms of inside taxi advertising are the small displays featured on the back of the front seats. These can be as simple as a static display or it can include ads playing on a digital screen. Digital screen ads offer a variety of time frames like 15 seconds or 60 seconds to help stay within your budget. Additionally, inside taxi advertising can be interactive with games for passengers to play or QR codes linking to other promotional material.
---
Looking to CAB-ture the attention of city-goers with taxi advertising? Head to BillboardsIn.com to get your campaign started!