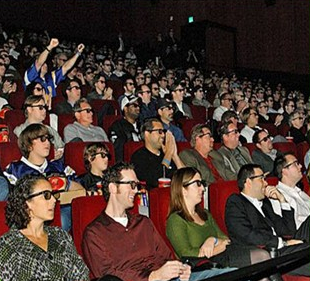 Movie theater advertising brings brands to the "silver screen." Advertisers love movie theater advertising because it distributes larger-than-life messaging to audiences that are paying attention. Movie theater advertising includes ads on movie screens as well as in movie theater lobbies.
Advertising in the distraction free environment of a movie theater is truly an incredible outdoor advertising opportunity. Movie theater ads are not only seen in high definition, but they are also coupled with outstanding sound. Additionally, movie theatergoers are an incredibly diverse. Movies attract people from virtually every age group and demographic, so movie theater advertising will reach a wide range of individuals. Each and every movie theater ad has the potential to deliver a high intensity advertising experience to captive audiences.
If movie theater advertising sounds like it could be for you, BillboardsIn is here to help. Explore our extensive OOH database and start searching for movie theater advertising in virtually any city today!
---
Markets with Movie Theater Ads