Lansing is home to over 110,000 people and is known as "The Heart of Michigan". There are many effective advertising opportunities in the city and its many districts. Utilize out-of-home advertisements in specific districts such as Cherry Hill or Churchill Downs to capture potential customers.
Target your audience during one of the many festivals held annually such as the Michigan Pride Festival or the Silver Bells in the City Parade, which draws in upwards of 120,000 attendees. Also, the cultural heart of Lansing is full of theatres just perfect for digital signage advertisements. Notable venues include The Riverwalk Theatre. Billboards on I-69 or I-96 would also generate high traffic exposure of your business.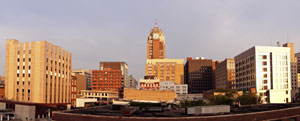 What Our Users Are Saying...
"I wanted to promote my company through the use of out-of-home advertising in high traffic areas in Chicago, and BillboardsIn.com made the process of finding the best advertisement so easy. When it was time for another advertising campaign, I knew BillboardsIn.com would help me find a competitive advertising quote."
- Mike Davis
About Lansing, MI
Zip Codes: 48901, 48906, 48907, 48908, 48909, 48910, 48911, 48912, 48913, 48915, 48916, 48917, 48918, 48919, 48921, 48922, 48924, 48929, 48930, 48933, 48937, 48950, 48956, 48980
Popualtion: 113,810