Take a Closer Look at How It Works
With BillboardsIn.com, you can receive quotes for advertising opportunities from vendors.
Or, if you are a vendor, get connected with people looking for advertising quotes.
Get Started
Advertising Out-of-Home has never been easier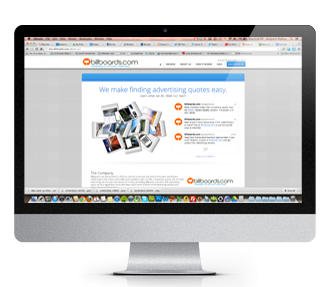 1

Fill out the Request Form


It's quick, easy and helps give us an idea of who can best help your advertising campaign. Click here to start now!
2

Receive Multiple Quotes




We find and connect you with the best match vendors and media providers for competitive quotes and multiple advertising options.

3

You Decide the Best Fit




Work directly with the media provider of your choice to iron out the details and plan a successful out-of-home campaign.
Why use BillboardsIn.com?
BillboardsIn.com is free, with no-obligations
BillboardsIn.com makes the process of finding billboards and out-of-home advertising options easier than it's ever been.
Using the best industry tools and our network of media providers, BillboardsIn.com can quickly find the best companies for your campaigns.
How does BillboardsIn.com get paid?
Vendors pay us for a chance to compete for your business. You don't pay for the BillboardsIn.com services, but if you decide to rent advertising space you'll of course have to cover those costs.
BillboardsIn.com Basics
BillboardsIn.com makes it easy to find billboard, transit, street furniture, digital screen, alternative or smart phone advertising opportunities that interest you. Request a quote through BillboardsIn.com and we'll connect you with the companies that can give you competitive quotes.
Request and compare advertising rates for free. Use BillboardsIn.com.