The City of Long Beach is a central maritime port for ocean-goers and container shippers alike. The Port of Long Beach is one of the world's largest shipping ports. Naturally, Long Beach is a wonderful opportunity for billboards and advertising. Billboards on the San Diego Freeway (I-405) or billboards on the Golden State/Santa Ana Freeway (I-5) create a perfect combination of high traffic exposure and competitive billboard costs.  
There are also outdoor advertising opportunities at the Long Beach Arena where the minor league basketball team the Long Beach Jam play. The combination of affluent neighborhoods like Belmont Park and Wrigley Heights and emphasis on culture and art make Long Beach an effective advertising market.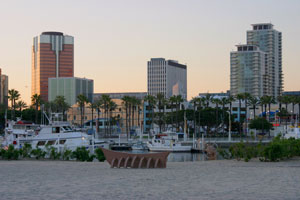 What Our Users Are Saying...
"I wanted to promote my company through the use of out-of-home advertising in high traffic areas in Chicago, and BillboardsIn.com made the process of finding the best advertisement so easy. When it was time for another advertising campaign, I knew BillboardsIn.com would help me find a competitive advertising quote."
- Mike Davis
About Long Beach, CA
Zip Codes: 90801, 90802, 90803, 90804, 90805, 90806, 90807, 90808, 90809, 90810, 90813, 90814, 90815, 90822, 90831, 90832, 90833, 90834, 90835, 90840, 90842, 90844, 90845, 90846, 90847, 90848, 90853, 90888

Population: 462,604